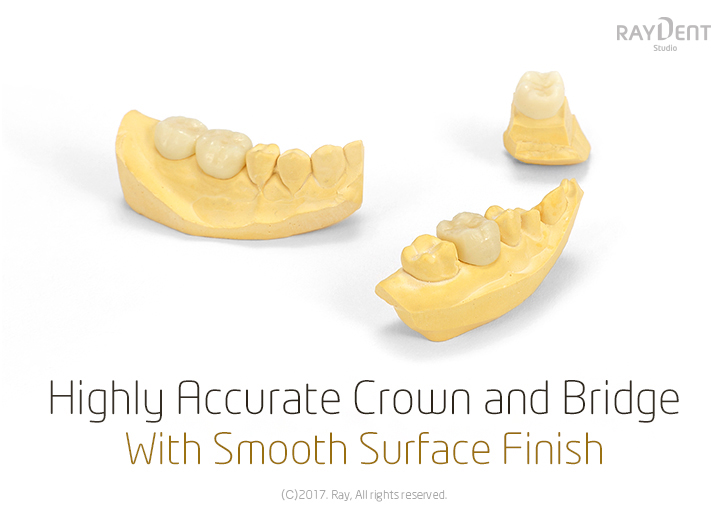 The RAYDENT C&B (Crown & Bridge) resin is a KFDA certified Class II material as well as CE and FDA approved and can be used in a wide range of cases from single crown to full arch bridge.
The printing speed is up to three times faster than the competitor products in the industry.
As both dental crowns and bridges are fixed onto existing teeth or implants unlike removable prosthetics, the accurate and well-defined printing is highly required.
RAYDENT Studio is the perfect dental 3D printing solution which meets these requirements.