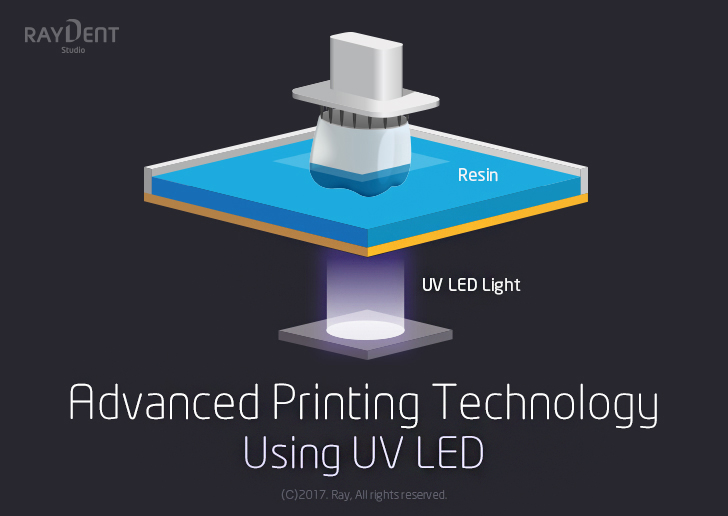 The RAYDENT Studio's proprietary LCD printing technology using UV LED enhances the light uniformity which is crucial for successful 3D printing with polymerization resin.
The UV LED light passes through the RGB pixels of LCD pattern, which leads to uniform beam intensity.
The innovative technology enables the fast printing as well as the small form factor of the device.